Services & Treatments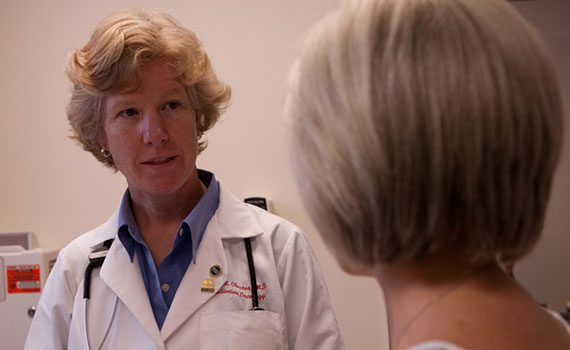 Services We Provide:
We offer a wide range of services at Central Maryland Radiation Oncology, including:
Patient consultations
Treatment, including access to clinical trials
Follow-up care
Genetic counseling
Support services
What is Radiation Therapy?
Radiation therapy uses high energy radiation to kill cancer cells. Regardless of the technology, the goal is to always maximize dose to the tumor with extreme precision while minimizing radiation to surrounding tissue. This helps to limit side effects to healthy areas of the body.
There are many different kinds of radiation treatment, and two primary ways it can be administered – externally or internally. External beam radiation uses a machine that rotates around the patient to deliver radiotherapy from virtually every angle. It aims high energy x-rays at cancer cells in the body, in small amounts per day over a period of weeks. Internal radiation uses a radioactive implant that is placed in or near the cancer. Learn more about radiation therapy's role in cancer treatment from our medical director, Dr. Sally Cheston.