About Central Maryland Radiation Oncology
University of Maryland and Johns Hopkins Unite to Provide Radiation Therapy in Howard County
When faced with a cancer diagnosis, you need a compassionate care team with treatment expertise you can count on. When you need multiple weeks of daily radiation therapy sessions, it can be almost as important to choose a center close to home.
At Central Maryland Radiation Oncology (CMRO), we put both of these needs at the center of our care. CMRO is the result of two of the nation's top cancer centers teaming up to offer leading-edge radiation therapy right in Howard County.
Radiation Therapy Found Only at the Nation's Top Centers for Cancer Care
CMRO's radiation oncology experts are part of the University of Maryland Marlene and Stewart Greenebaum Comprehensive Cancer Center and the Sidney Kimmel Comprehensive Cancer Center at Johns Hopkins. Both of these centers are designated by the National Cancer Institute (NCI) as Comprehensive Cancer Centers. As such, our radiation oncologists focus on finding new and better ways to prevent, diagnose and treat cancer.
Advanced Radiation Treatment Close to Home in Columbia
To find this level of radiation therapy, usually you'd have to travel to downtown Baltimore or Washington, DC. That can be stressful when you have to report to your radiation treatment center every day, Monday through Friday, for several weeks. CMRO brings the experts to you in Howard County, making advanced radiation treatment much more convenient.
Radiation Therapy with a Personalized Touch
Even though our doctors, nurse practitioners and other members of the radiation oncology treatment team have the expertise to treat patients at the downtown academic medical centers, CMRO is in a community setting. We strive to provide truly personalized care, and our patients often say that they appreciate our warm and friendly team.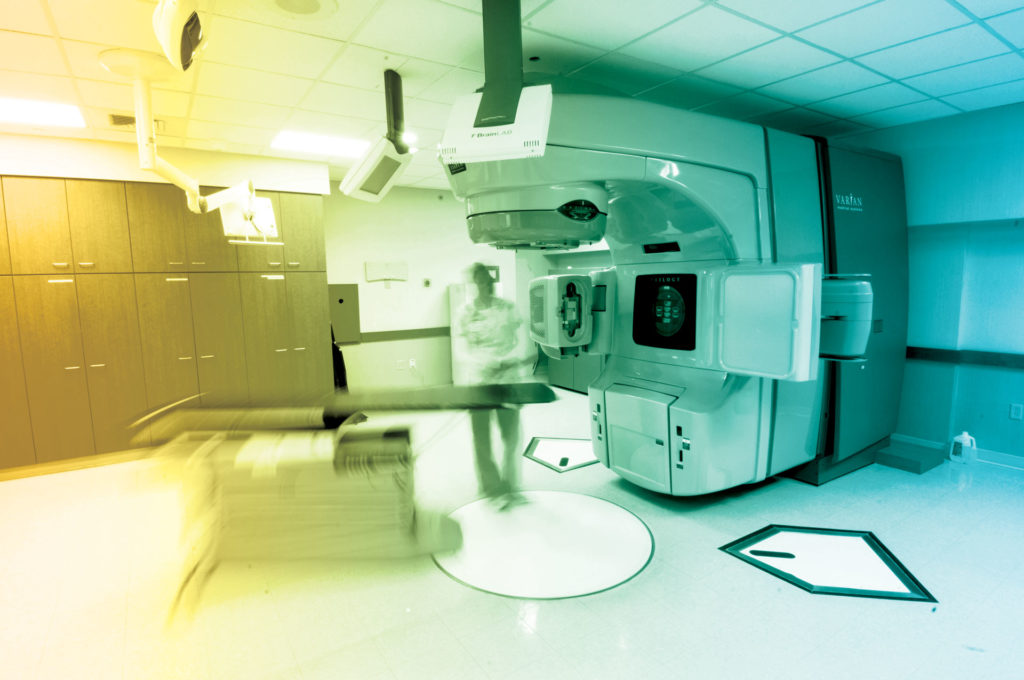 Convenient Radiation Treatment for a Variety of Cancers
At Central Maryland Radiation Oncology, we offer radiation therapy for:
Cancer Clinical Trials in Columbia
Our patients often have opportunities to participate in a radiation therapy clinical trial. These clinical trials explore promising new therapies, sometimes years before they are widely available. Clinical trials can help some of today's patients reap the benefits of tomorrow's cancer treatments. The number of clinical trials open to patients at CMRO is enhanced by our doctors' connection to two, NCI-designated comprehensive cancer centers.