Connecting Your Patients to Convenient NCI Comprehensive Cancer Center Care
When your patients require the level of radiation oncology care supplied by a National Cancer Institute–designated comprehensive cancer center, think of Central Maryland Radiation Oncology (CMRO) as your partner right in suburban Howard County. Patients appreciate receiving some of the most advanced radiation therapy possible – from two NCI comprehensive cancer centers – in a convenient location not far from their own homes.
Our radiation oncologists stay on the leading edge of their academic fields, translating that knowledge into better care and treatment strategies that garner impressive results. They are the principal investigators of several clinical trials that can connect your patients with innovative treatments they may not be able to receive elsewhere.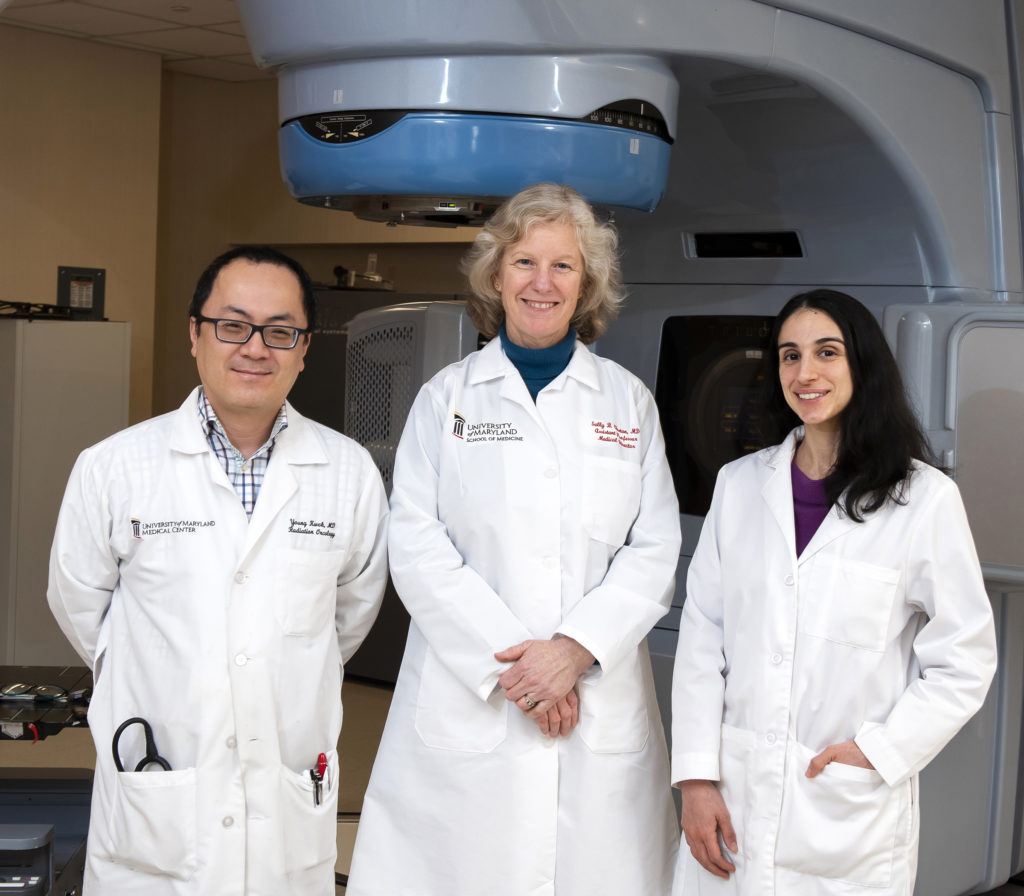 Call 443-546-1300 to refer one of your patients to us. In addition to the usual demographic and diagnosis information, we will want to know:
How soon your patient needs to be seen
If you are requesting a specific radiation oncologist
If your patient is coming from a facility, and which one
Any special needs your patient might have
Whether the consultation is for a first or second opinion
Detailed medical records as applicable, including any imaging reports, pathology reports with tumor marker information, surgical reports and office notes detailing previous treatments
We would be honored to partner with you in helping your patients receive the right radiation treatment that coordinates with their overall treatment plan and could mean all difference for them.
To connect your patients with university-based radiation oncology expertise in Howard County, call 443-546-1300.